Be known: marketing tools for recruiting awareness
Are top-notch engineering candidates throwing themselves on your company steps and sending handwritten thank-you notes? If not, you may need to make sure your shirt is tucked in— by which we mean you should look, sound, and present yourself in a consistent, compelling light to lure engineers from their current positions.
Engineers are in demand everywhere. Software engineers, for instance, are one of the most sought-after talent pools on LinkedIn, receiving three times the recruitment interest than the average LinkedIn member. To recruiters' chagrin, software engineers are also 13% less likely to apply for a job. However, they don't mind entertaining a pitch: they are 12% more likely to respond to a recruiter compared to other members.
In the current environment, recruiting is tough in most fields. Marketing professionals in the U.S feel that recruitment and retention is the third most difficult challenge. Recruiting engineers, especially talented team players, is even tougher. It's also an incredibly high priority, tying with overall cost efficiency as the second most pressing business priority for companies worldwide.
---
Get known, be known, stay known
It's human nature to gravitate toward what we know and what we trust. For instance, a Nielsen study found that global consumers are far more likely to buy new products from brands that are familiar. Marketing can help you establish yourself as someone familiar, a name that your targeted recruits recognize.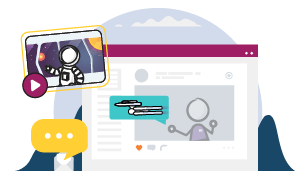 Corporate reputation – build it and they will come (or at least answer your email)
Before you dive into recruiting materials and social media strategy, take a hard look at your brand. Do you know who you are and the story you are trying to tell? A company's corporate reputation, which is the overall recognition and respect in which the organization is held, is a major consideration for potential employees considering a new company.
Affecting the corporate reputation starts with creating the vision of your company, projecting it through an amazing digital presence and press relations, and then making sure it's consistent everywhere.
How does employer branding fit it?
Let's talk about employer branding – a trend with recruiters. Yes, it's important, but the problem as was described in a recent Harvard Business Review article, is that most employer branding is disconnected from the corporate brand and core drivers of the business. "The employer brand" should, in fact, grow out of the established company brand.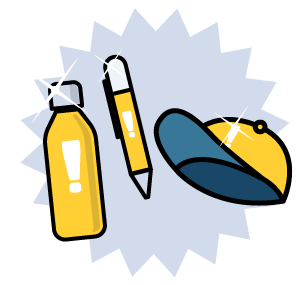 Shine and align your brand
When you're recruiting engineers, you are, at some level, competing with the tech giants: Google, Facebook, Amazon, Microsoft, and the like. Knowing that these companies are what your recruits will compare with your brand, you may be inclined to make a few adjustments. Embrace that inclination. Your website, your social presence, your recruiting materials, your trade show gear…get shiny, go high tech, slick it up. Just make sure that that same, strong brand is related everywhere.
Be famous in your hometown
Publish in your trade magazines, circulate press releases, and get involved in the conversation. Do you know your local technology/science reporter? Making waves in your field, even on the local level, will cement your brand, boost your name recognition, and even help your search engine optimization (SEO).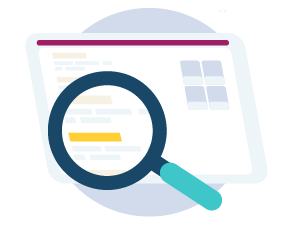 Show up in search results
Speaking of SEO, here's a given: when someone searches for your company by name, you should show up on the first page of Google, especially if you're reaching out to engineers who might have high expectations for technology. The majority of searchers don't look past the first page of their search results. For desktop and mobile searches, the top five listings in Google's organic search results receive about 67% percent of all clicks. Results on pages two and three receive 5.5% (desktop) and 9.14% (mobile).
Smaller brands may have to work harder to stay up there because they "…never get the benefit of the doubt. Need to earn twice as many links. And never resurface. Ever. And this is only accelerating. It's only getting more pronounced," according to Search Engine Journal. If you're struggling for a share of search results, it might be time to think (or rethink) SEO strategy.
Brush up on your SEO
To be seen, and therefore known, on the first page of the search results, you need a comprehensive, proactive SEO strategy. This includes building intentional website architecture, writing title tags and meta descriptions that can be easily understood by humans, cleaning up location data, including original images, and focusing on user experience.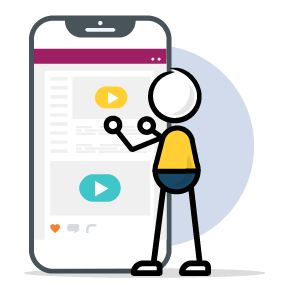 Focus on mobile friendly
It's imperative to optimize for mobile. According to a study conducted by BrightEdge shortly after Google's mobile algorithm update in 2015, the presence of non-mobile friendly websites on the first three pages of Google began to tank. There was a 21% decrease in the number of non-mobile-friendly URLs on the first three pages of the Search Engine Results Pages (SERPS) compared to before the update.
Ouch. Especially for those who were hoping to attract new recruits, because job searches are increasingly being conducted on mobile devices. Job search website Glassdoor found that 58% of Glassdoor users are looking for jobs on their phones, especially mid-career workers (35-44 years old). They also found that promoting a job opening as mobile-friendly can increase the number of job applicants by 11.6% at the expense of jobs from other employers who aren't mobile-friendly.
Plan for rejection
Get ready for refusal. You are casting a wide net, and a lot of people are not ready to jump. But they're more likely to remember you, your name, and your amazing brand.
And, if you send them short updates every few months, you are giving the opportunity time to ripen.
If necessary, get help
If you want to talk about how marketing can help introduce you to potential recruits, let us know!
---